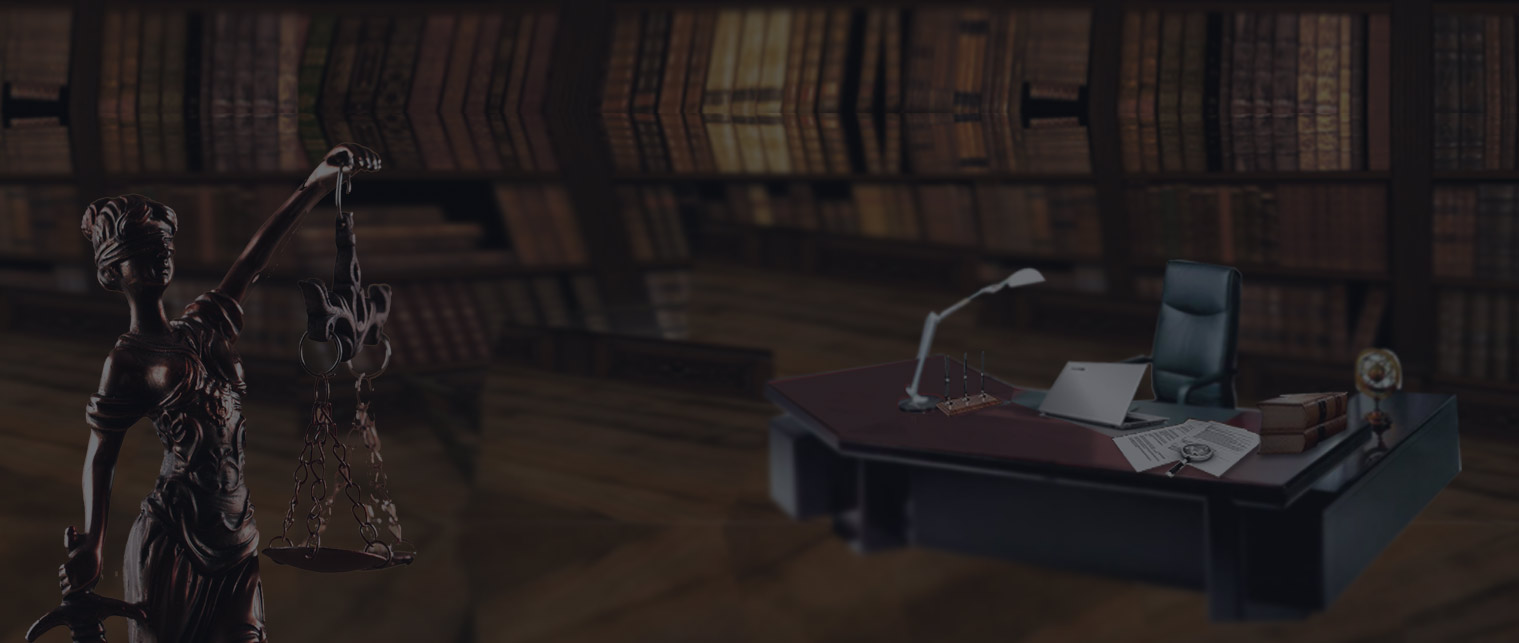 Kaushal Shah & Associates
Kaushal Shah & Associates is a boutique law firm located in Mumbai the commercial capital of India, which provides a unique service by focusing on effective discussion, careful listening, skilled and systematic planning process to approach our work. Based on our knowledge of key industry sectors and legal practice, the Law Firm provides holistic, innovative flexible commercial solutions to result in good transaction management.
The Law Firm is distinguished by its unsurpassed expertise in Corporate, Media Entertainment and Sport, Private Equity and Venture Capital Investment Funds, Intellectual Property, Human Resource, Life sciences, Technology, Real Estate& Estate, Wealth & Succession Planning. Each of our associates has expertise in specific area of law and is a leader in one's own field. Each of our specialist teams has a wealth of knowledge and practical experience.
Why Choose Us
At Kaushal Shah & Associates, we offer more than just law. We make it our business to understand your business and complex legal problems. We aim to be an integral part of your organization and place our emphasis on working closely with you to achieve your business goals through our sound, distinctive culture that puts people first. We believe that cultivating relationships is the key to our success.
Our Law Firm is a classic example of the famous aphorism that "The life of the law has not been logic, it has been experience". The Law Firm is constituted of the young but experienced on one hand and the very experienced on the other. The minimum experience any associate has obtained is that of 12 years. We differ from the laid-back work culture usually seen among the Indian law firms. To the contrary we are prompt, cost effective and creative.
We are committed to be proactive rather than reactive. We are widely known as pragmatic, constructive and result oriented firm. Our clients keep coming back to us because of the personalized service they receive.
Way back in 1992 Mr. M. H. Shah established the law firm "M. H. Shah and Associates" with three associates having vast experience in Corporate and Commercial laws. Mr. M. H. Shah was the former vice president of Philips India Limited heading three departments being Corporate, Legal and Secretarial. He was also a chairman of Atos Origin (a leading multinational software company in India) formerly known as Origin. The law firm M. H. Shah and Associates were advisors to several multinational companies in India.
An important step in the firm's history occurred in 2003 when the existing firm merged with five other leading attorneys, to form what came to be known as Kaushal Shah & Associates.
The founder Mr. Kaushal Shah who has obtained his masters degree from UK and is specialized in Corporate and intellectual Property Laws. He is also a solicitor from UK. Before establishing the Law Firm, Mr. Kaushal Shah had gained extensive nine years of work experience in renowned law firms both in Mumbai and UK. His main area of expertise and focus is Corporate, International Commercial, and Intellectual Property Laws. Apart from professional commitments Mr. Kaushal Shah is committed to social work and is a director of Rotary Club of Mumbai Queen Necklace. Through the platform of Rotary he has undertaken several projects in Maharashtra (India).
As part of our Law Firm's commitment to excellence, a common characteristic stands out: "A focus on practical, cost-effective solutions to legal problems that add value and emphasize what works best for our clients based on the highest professional standards and work ethics".
To Be A Law Firm Constituted of High Caliber & Ethical Individuals, Committed To Provide Legal Services Of The Highest Quality And Maintaining Our Distinct Culture And To Assist Prominent Organizations, Entrepreneurs And Innovators In Accomplishing Their Business Objectives.
Our Law Firm has been recognized for its research abilities right from its inception. We are convinced that research plays a pivotal role in making a law firm grow and expand in the ever growing complex business and legal environment. We attribute considerable part of our Law Firm's growth and success to our research abilities.
Realizing the importance that research plays in a law firm's development we have inculcated research as a habit and included it in our main stream. We consider research equally important as client work and so we have established a dedicated research center in the heart of the city. Our dedicated research team identifies the key areas for such initiatives and a time frame within which the same would be accomplished.
Our methodology for undertaking research initiatives has been highly planned, predetermined, systematic and result oriented. We are committed to pass on the benefits of our research efforts to all our stakeholders.
Testimonials
Kaushal is a versatile legal mind, advising across business verticals with ease! His grasp of different businesses and how they sometimes segue into each other, made it extremely easy for me to brief him. He has guided me through a complex legal maze ensuring I stay well on the side of propriety and sound business practices and ethics – and when I am at a start-up stage, the advice is invaluable! His method left me focussed on my business without having to dilute my business hours. I would happily recommend Kaushal and his team if you are looking for someone VERY reliable and performance-driven.
I worked with Kaushal when his team and he were supporting me as my extended team for various matters in Atos. He is a subject matter expert in various aspects of legal services and I learnt from his insight on several matters. He is cordial to work with, ethical in his dealings and brings a fresh perspective to any stream of law we have discussed. I would recommend Kaushal's firm to anyone looking for specialised legal services.
I have had the opportunity to work with Kaushal whilst I was at Jesons Industries. Kaushal knowledge about Indian and International laws is par excellence. He is very sharp and is able to quickly zero into relevant issues. I have also found the turnaround time for assignments at his firm very fast...which is a pleasant change from dealing with attorneys where lot of follow up is required
I have had the opportunity to work with Kaushal whilst I was at Olympus. He is a person who will deal with matters with acute secrecy and confidentiality and provide alternate solutions...... Must have
We, at LearningMate, have worked with Kaushal for the last two years or more and I have had a great experience working with his firm. They have given us very solid advice from negotiating international customer contracts to dealing with domestic legal issues. They are great value for money and very responsive and Kaushal personally is an amazing person to work with. I do wish them the very best for the future.
It is a pleasure to work together with Mr. Shah and his company. Mr. Shah is an expert in his area. All our questions and orders he processed very fast and flexible and with a lot of experience to our greatest satisfaction. Thanks to him for the good work!
Kaushal is a 'detail oriented " professional who looks with a magnifying glass and comes up with 'out-of-the-box' ideas to solve tricky problems.We have hired his firm's services for our Media clients and have got more than satisfactory results.His domain knowledge is excellent and has very high levels of integrity and is one of the most dependable lawyer catering to corporates.Is personally involved ,so service levels are excellent.
I have known Kaushal personally for over 30 years and professionally ever since he started his practice. Kaushal hails from a value driven family and has set high ethical standard for self and team. I have often recommended him my clients for legal advice and all have been very satisfied with his services.
Working with Kaushal to handle our legal requirements has been one of the smoothest interactions with legal folks thus far. His understanding of our business needs from a legal perspective has been spot on. Also his recommendations have helped us to take better legal decisions. Definitely someone who you should consider if you need legal consultancy.
Kaushal is a person of high integrity who is focused and delivers. Someone who I found to be a joy to work with and would be happy to recommend to anybody
Kaushal is client focussed and provides practical, value added solutions to clients.










Our Success
Our Publications